Vancouver Island Golf Newsletter
Golf Vancouver Island is committed to exceeding customer expectations, from custom golf packages to the entire golf vacation experience. Vancouver Island Emerald Club Members receive periodic E-Newsletters (8 annually) featuring exclusive golf package offers, instruction tips, and "après golf" activities on Vancouver Island.
Exclusive offers have included:
unlimited golf
free power carts, hotel upgrades, rental car upgrades
a complimentary round of golf
preferred golf package pricing
Sign up to receive our E-newsletter & Enter to Win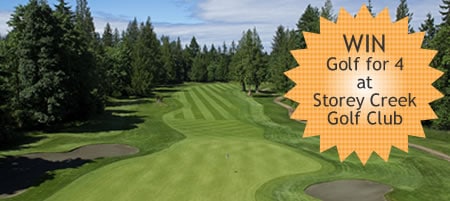 Golf Vancouver Island will draw the lucky winner on July 15, 2014 and provide him or her with a foursome of golf at
Storey Creek Golf Course
.