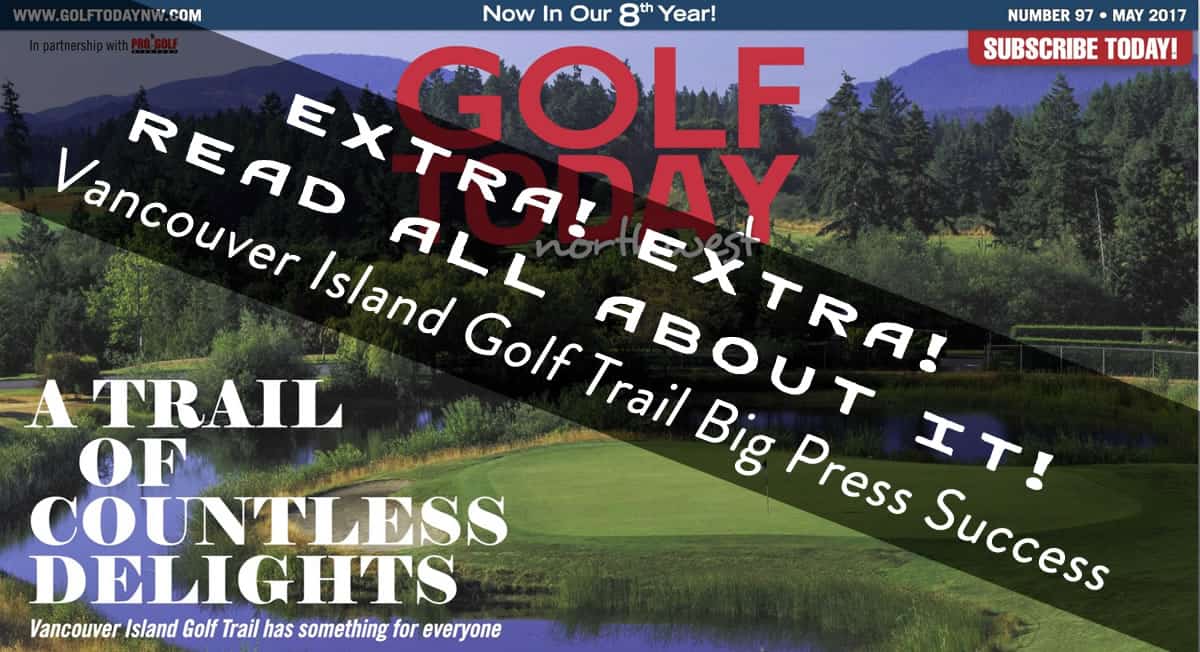 A Trail of Countless Delights! Trail Blazing: Great Canadian Golf Getaways! Golf Just the Jump-Off Into the Island Lifestyle! This is what the press is saying about the Vancouver Island Golf Trail… With three big media stories about the Vancouver Island Golf Trail in the last month alone – from The Province, AMAInsider.com and GolfToday Northwest – it's almost enough to make one take one's eye off the ball. Almost.
We are thrilled that golfers and golf journalists alike see what we see on the Vancouver Island Golf Trail. That is, spectacular golf courses in amazing settings, unique après golf opportunities and activities, and enough golf deals and getaways to fill up an entire lifetime of dedicated tee times.
Read all about it in the three stories below.
By Hal Quinn for GolfToday Northwest
May 2017
Excerpt: "Vancouver Island Golf Trail has something for everyone… With a remarkable variety of quality golf courses, spectacular scenery at every turn, outstanding hotels and resorts and spa, and equally worldclass restaurants and recreational activities, the Vancouver Island Golf Trail is one you can happily travel time and again."

By Andrew Penner for AMAInsider.com
May 2017
Excerpt: "When it comes to golf getaways, the golf trail might be the greatest thing since sliced bread… As a golf pro, writer and photographer, I've been fortunate to travel down many golf-rich roads. Here's a rundown of the Canadian trails that rank highest on my scorecard… Stretching from Victoria to Campbell River, the Vancouver Island Golf Trail epitomizes what a golf trail should offer: challenging courses, fantastic resorts and awesome adventures to experience along the way."
By Cam Tucker for The Province
May 2017
Excerpt: "Along the (Vancouver Island Golf) trail, golfers can find a wide array of courses that fuse a challenging and fun golfing experience with the natural abundance of nature, from tremendous forests and wildlife to stunning views that come from a course carved onto a hillside."
A big thanks to these three journalists who took the time to play – and write about – the Vancouver Island Golf Trail. We look forward to seeing you on the Trail tees again soon.