Spring golf is in full swing on Vancouver Island. And we have proof! Below you'll find photos collected this past week, March 11-18th, 2018 from golf courses along the Vancouver Island Golf Trail. Yes – they are that green!!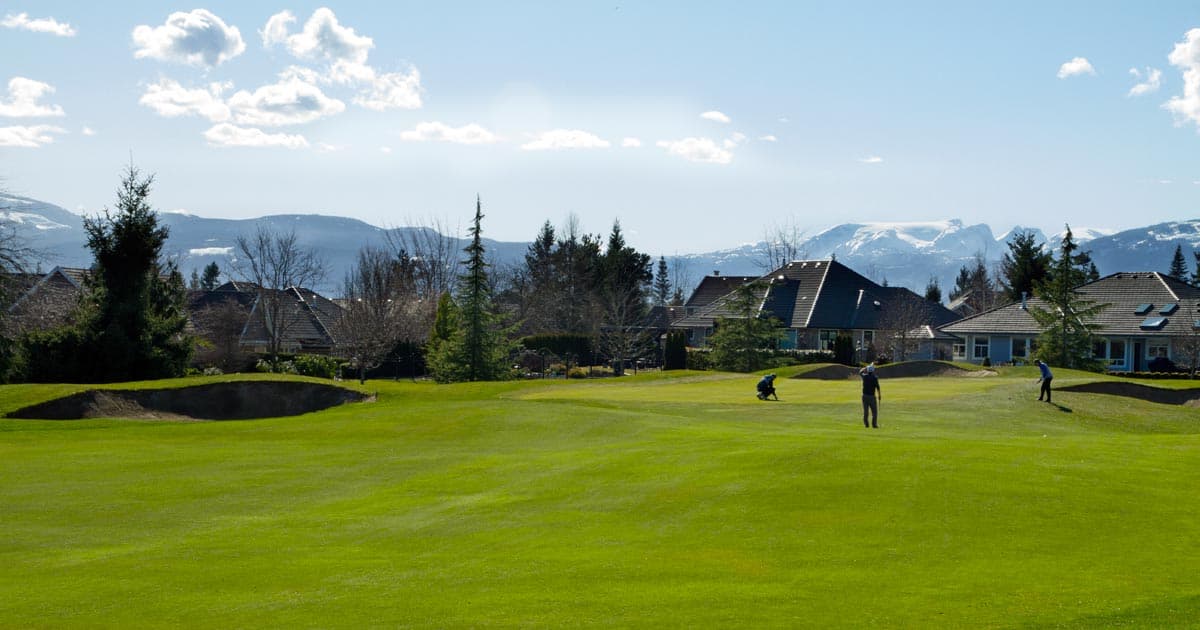 You can't beat the view at Crown Isle Golf Resort. The golf course looks pretty darn good too!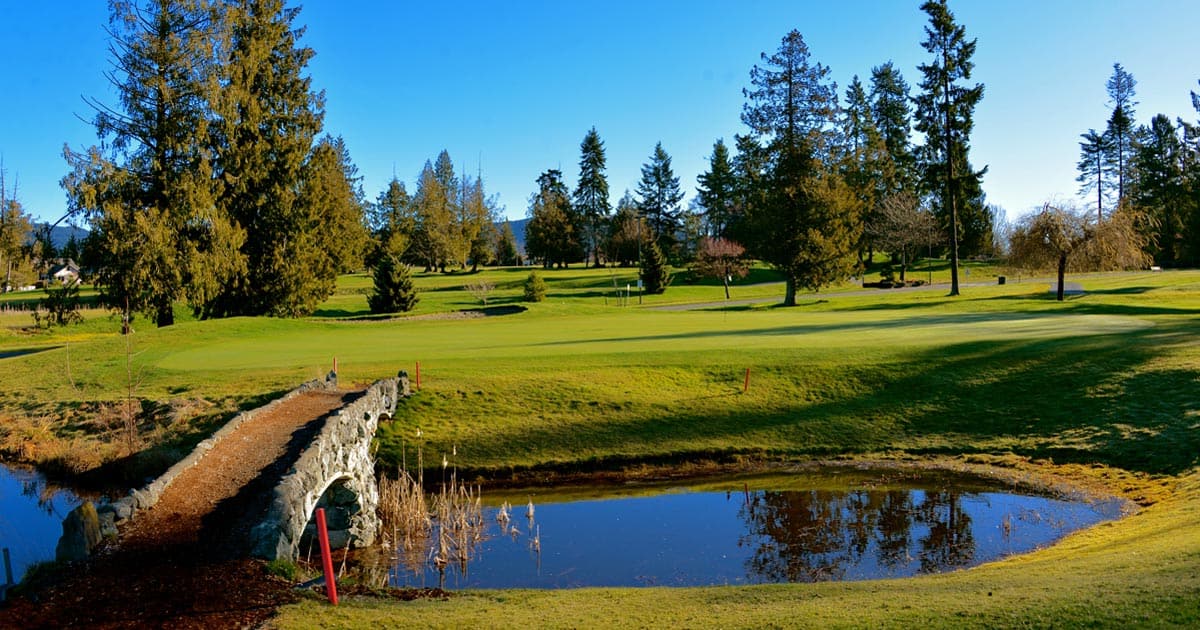 Can you say postcard? This glorious scene can be found at Arbutus Ridge Golf Club.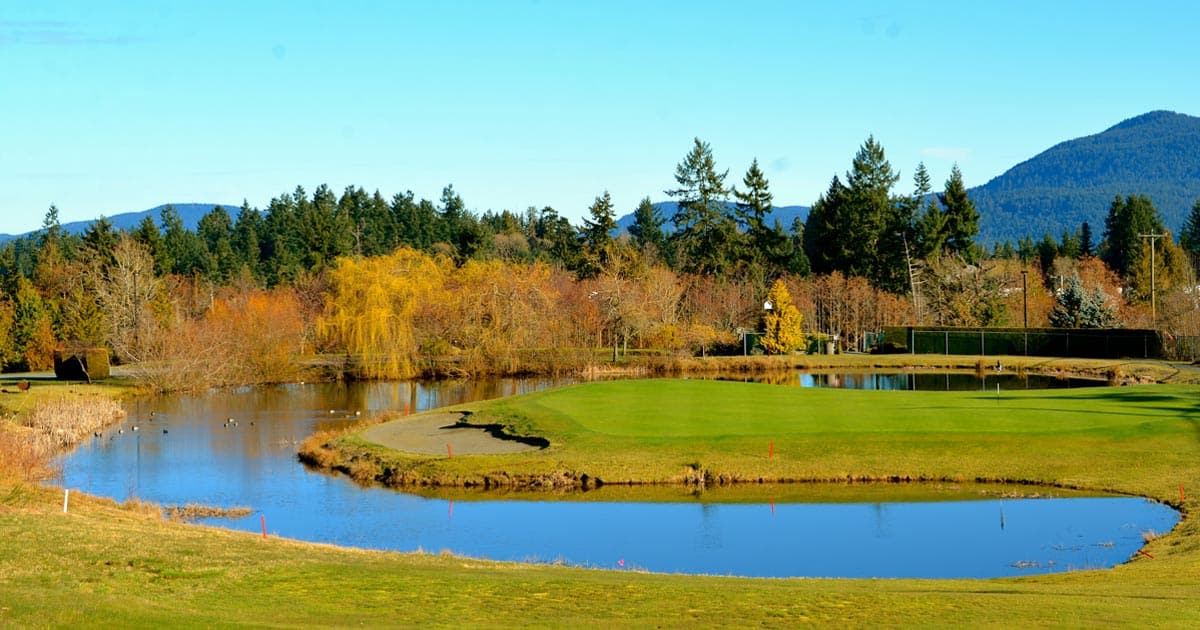 Another scene from Arbutus Ridge, with nothing but blue sky.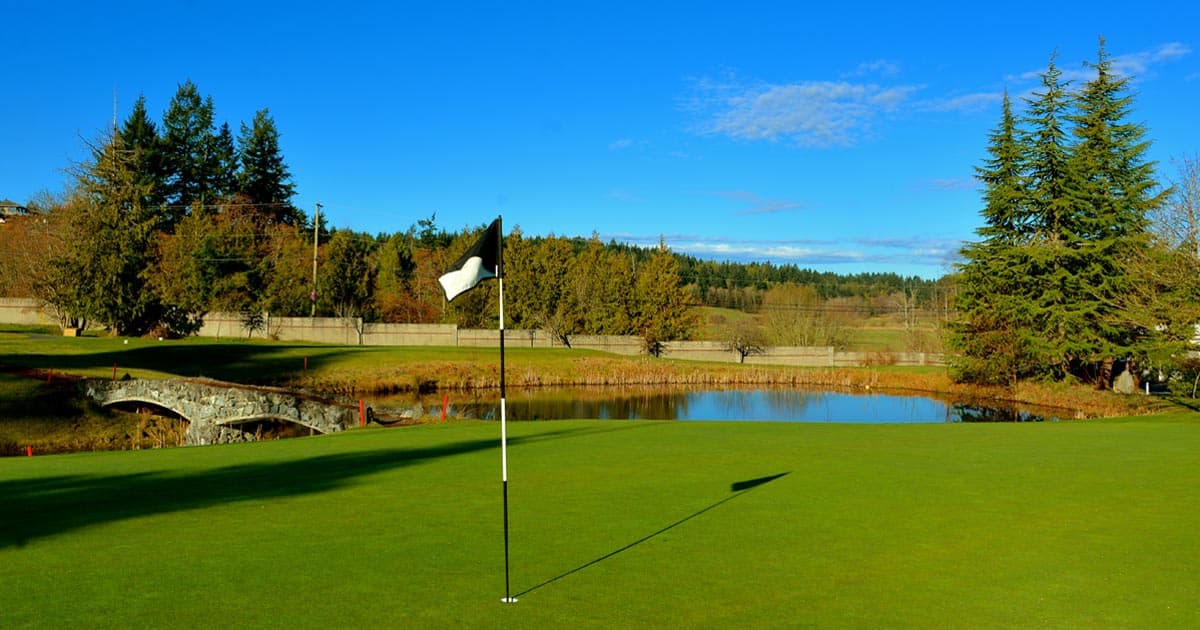 The final photo from Arbutus Ridge, with a green that's just waiting for your putt.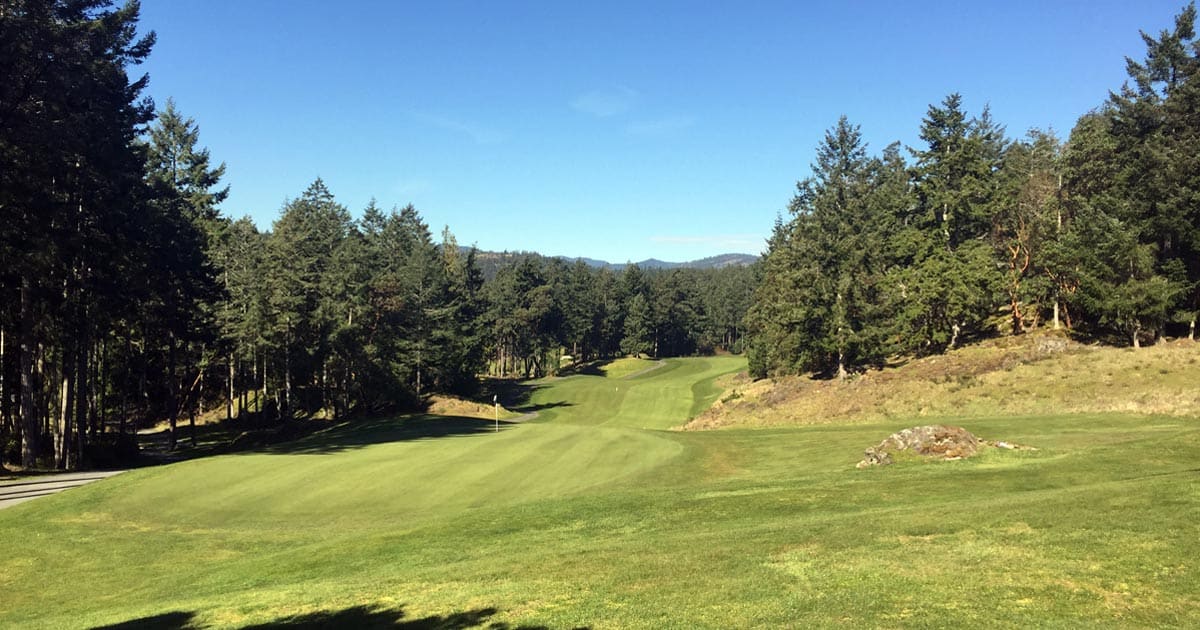 Check out the stripes at Olympic View Golf Club in Victoria!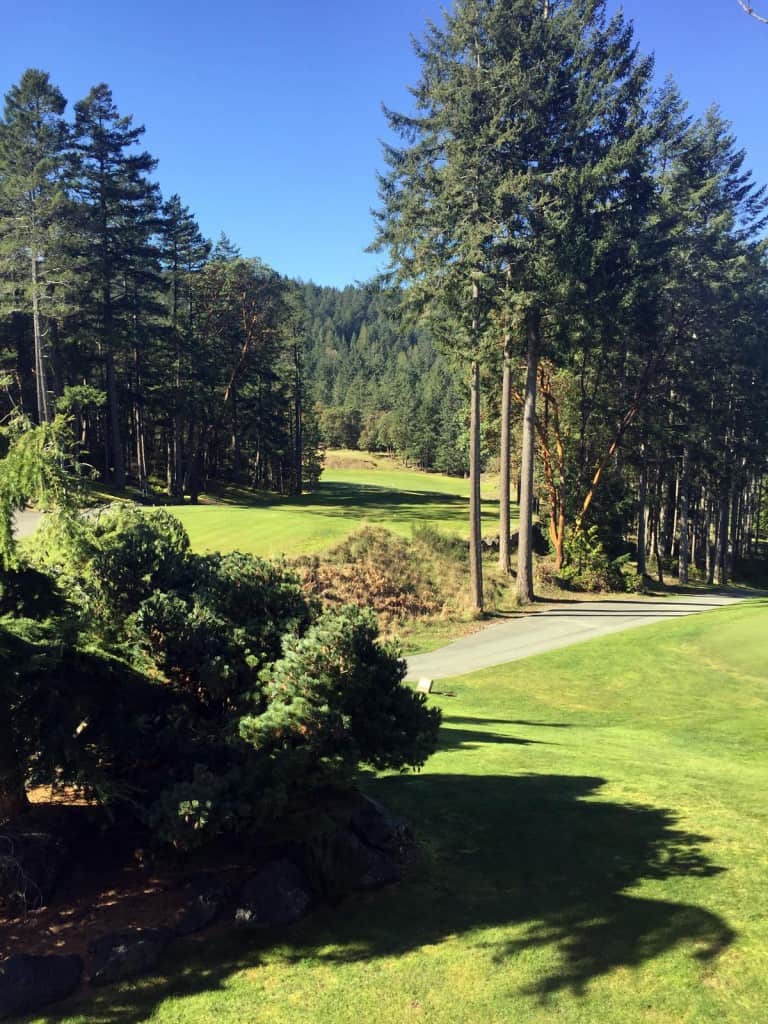 Olympic View Golf Club, all you need is your driver to get started.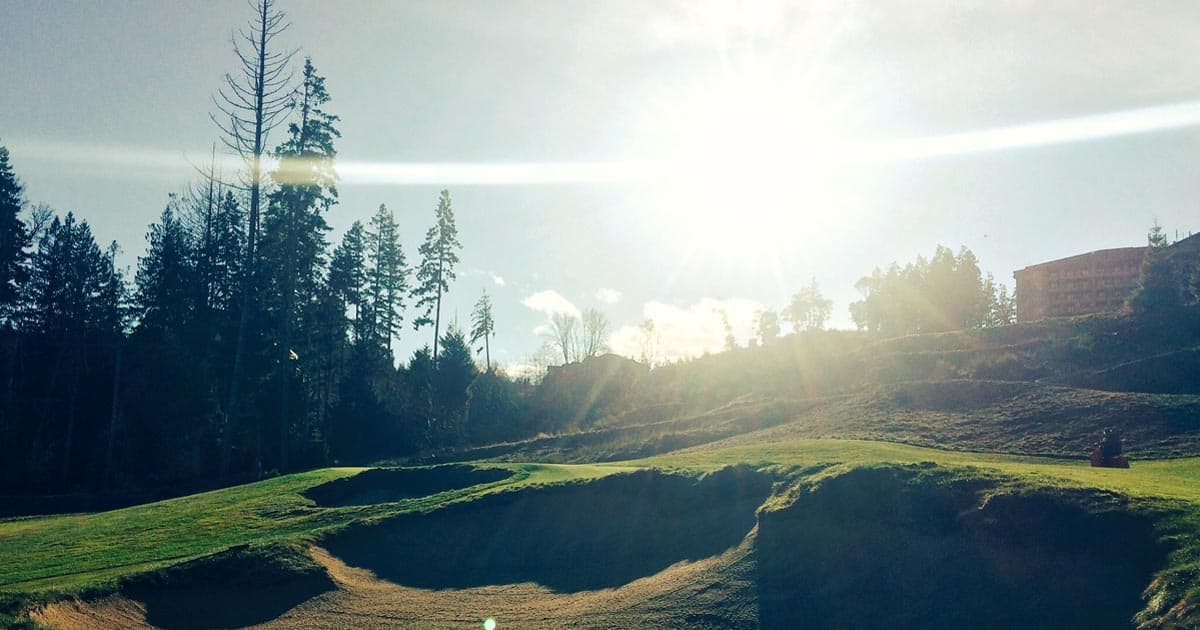 The early bird gets the worm (or the tee time) over at Bear Mountain. Thanks to Matt Mamone for the gorgeous photo.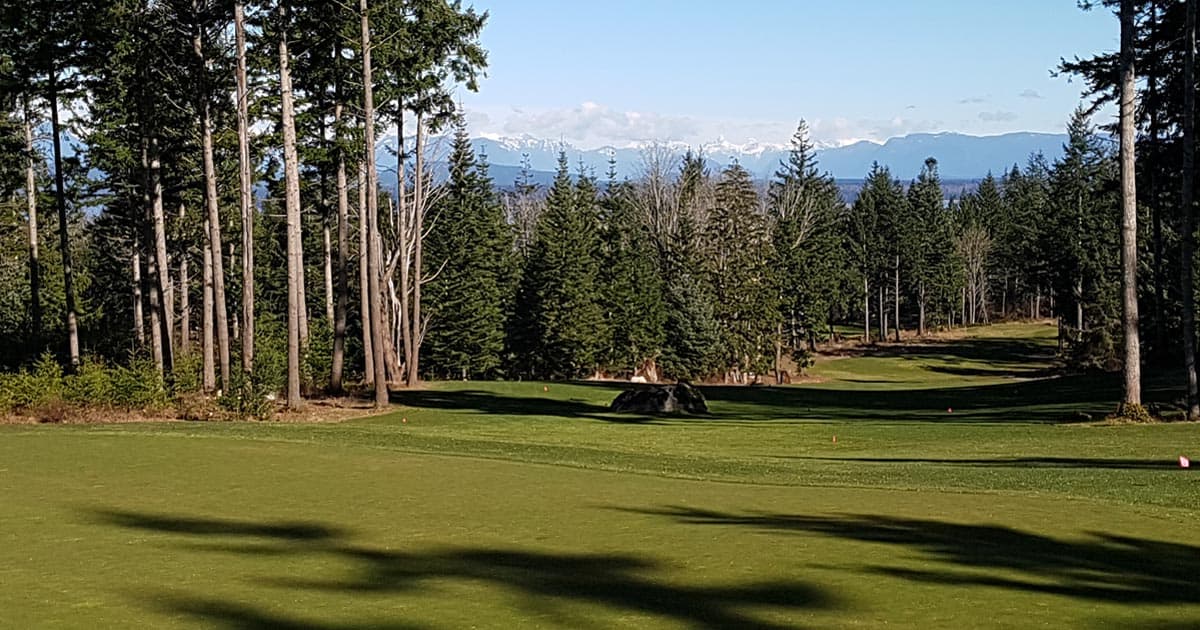 Finishing off at Quadra Island Golf Club, the mountains may be covered in snow but the course is looking fantastic.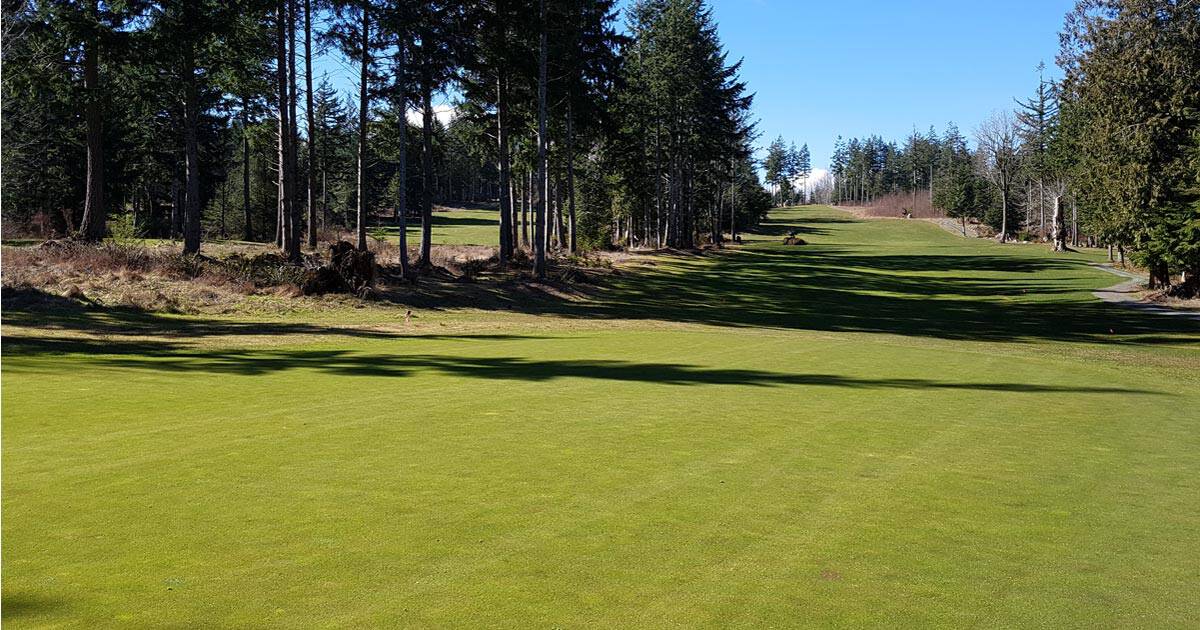 Also at Quadra Island Golf Club, long green fairways await you and your foursome.
You can experience amazing green spring golfing too, all you need to do is book! Check out the Spring Golf Deals available to save on your next Vancouver Golf Trail visit.