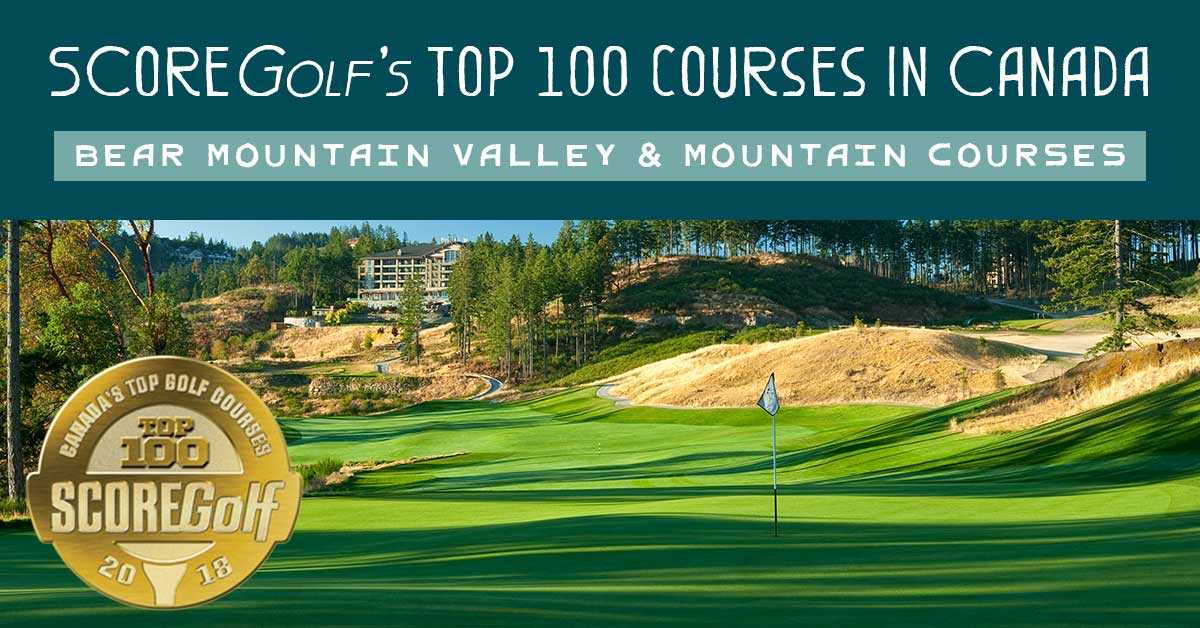 Two of Golf Vancouver Island's Courses Cracked SCOREGolf's Top 100 Course in Canada 2018
Both of Bear Mountain Courses made it on the list with the Valley Course landing at #80 (up from 89 in 2016) and the Mountain Course at 96 (down from 72 in 2016).
According to a 2017 Golf Canada/PGA of Canada facilities report, there are 2,051 18-hole equivalent golf courses in Canada. Which means the courses here represent the country's top 4.875 percentile. This is not an easy list to make. See full list here
Congratulations Bear Mountain, not only are you delivering some of the best golf courses in BC but in Canada as well!
If you missed it check out SCOREGolf TV's visit to Bear Mountain: