Vancouver Island Wineries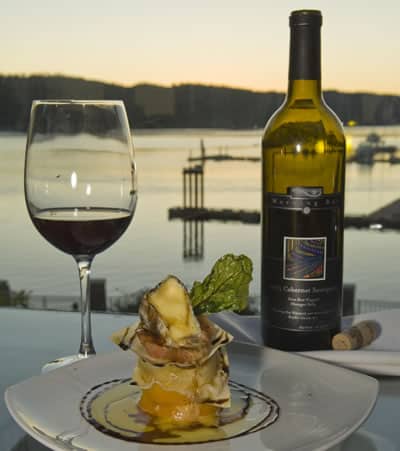 Southern Vancouver Island is the second-largest wine region in British Columbia, after the Okanagan Valley. The majority of Vancouver Island's wineries and its lone cidery are located in the Cowichan Valley, 45 minutes north of Victoria.  Explore our Golf and Wine packages for the ultimate pairing of golf and wine touring.
The Cowichan Valley means the "warm land" in its native tongue and the vineyards located here enjoy a unique location with ideal growing conditions on southern, sun-drenched slopes. Vancouver Island's coastal climate is mild, by comparison to other major wine growing regions in North America, yet well-suited to growing grapes.
Vancouver Island winemakers invite you to explore the wine islands and will welcome you to their tasting rooms and encourage you to sample the fruits of their labour. Choose from a wide selection of premium white and red wines. Island wines tend to be crisp and fruity and many are award-winning. Pinot Gris, Pinot Noir, Chardonnay, Merlot, Gewurztraminer, Mueller-Thrugau and Ortega are some of the traditional and unique wines made by Vancouver Island vintners. You can buy a bottle direct from the winery or find the wines at many fine dining establishments around Vancouver Island.
The scenery surrounding Vancouver Island's vineyards is as delicious as the wine. Rolling pastures framed by ocean and mountain views make a tour of the wineries a must for any wine enthusiast. Pick up a map and venture on a self-guided tour or join a guided driving or cycling tour.