Pair Victoria's Ale Trail With The Vancouver Island Golf Trail
Beer in Victoria, and on Vancouver Island,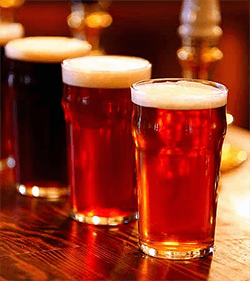 has its roots in the early 1840's. This sense of history still thrives in the many breweries and brewpubs throughout Vancouver Island. Every beer is brewed with respect to tradition, but with a modern touch.
Victoria has several craft breweries from Vancouver Island's first craft brewery, the multiple award-winning Vancouver Island Brewing on Government Street, to wide variety of other large and small craft breweries.
These craft breweries are considered to be a critical part of the local scene, offering an authentic taste of Victoria. Victoria's breweries are definitely local with all its breweries within walking distance around the city's harbour and downtown core.
Take A Brewery Tour
Visitors to Victoria can follow a loosely defined, self-guided Ale Trail and visit one or all of these incredible craft breweries and sample such unique brews. We recommend you start your tour at Vancouver Island Brewing on Govenrment street and see where the afternoon takes you.
Visit: vibrewing.com
More ideas on how to put your own Ale Trail trip can be found on BC Ale Trail's website.
View the Cowichan to Nanaimo Ale Trail
View the Parksville, Qualicum & Comox Ale Trail