Fishing on Vancouver Island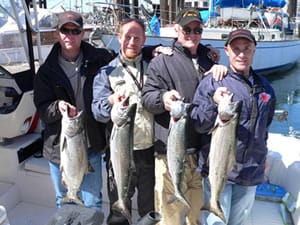 For thousands of years the waters off Vancouver Island have been harvested for it's rich sea life. Sport fishing is available year round, but the summer is the preferred time due to the abundance of salmon. Halibut fishing is also very popular. Halibut of up to 600 lbs have been caught in the local waters. Explore our Fins and Skins Packages including both golf and fishing!
Charter operators are available to take you to some of the best fishing on the coast, just minutes outside of Campbell River. Some of them will drop a crab pot on the way out so that in addition to a fresh salmon or halibut, you can have a crab feed if your timing is right.
If you prefer to go it alone, boat charters are also available. There are tight restrictions on what you can and can't keep, so using the skills of a charter operator is recommended. Just let our reservations agent know what you would like to do and we will take care of the rest for you.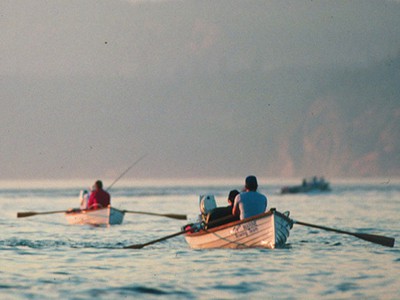 Painter's Lodge
Drop your line in Campbell River, "The Salmon Capital of the World" and partake in one of the world's most impressive salmon migrations. With packages and expertise for the first timer to experienced angler, your professional guide will help you reel in the catch of your dreams.