Vancouver Island Spas
Ahh, Spa…  Apres golf may simply not get any better than this.  Pamper yourself with a back massage or pedicure and watch for the results on your scorecard the next day.  Explore our Golf and Spa Packages or our Golf Vancouver Island reservations team is pleased to arrange for spa treatments at any of the following six Vancouver Island Spas.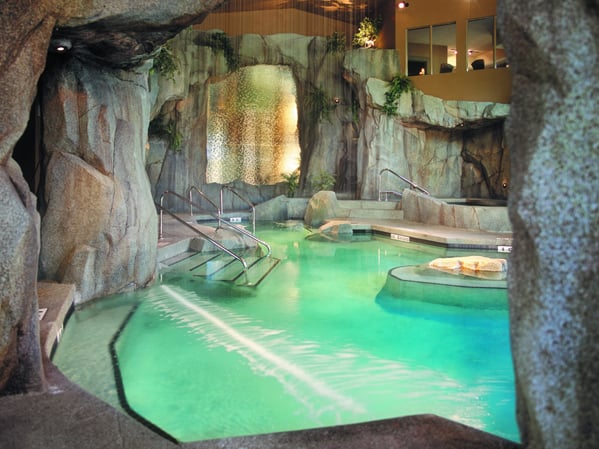 The Grotto Spa at Tigh-Na-Mara
Named the #1 Spa in Western Canada by Spas of America, The Grotto Spa at Tigh-Na-Mara offers guest experiences beyond expectation.  Treatments include facials, body wraps and glows, massages, manicures and pedicures, and relaxation in the Grotto Mineral Pool.
Sante Spa Victoria
Located minutes from downtown Victoria at Bear Mountain Resort – award-winning Sante Spa Victoria draws from the elements of nature to inspire, nurture and empower your wellbeing. Their full array of spa treatments offers endless opportunities for relaxation, discovery, renewal and spiritual awakening. Golfers will particularly enjoy the signature golf treatments including "The Mulligan Treatment pictured here.
Stonewater Spa
Rejuvenate body and soul at Parksville's Stonewater Spa at The Beach Club Resort. Their intimate spa setting is sure to help you abandon your cares and if your personal goal is relaxation, beautification or wellness their highly trained staff can help.
SORA Spa at Hotel Grand Pacific
SORA is the Japanese word for "sky". And reaching for the sky is the idea behind the Asian-inspired SORA spa at the Hotel Grand Pacific. Experience some of the most extraordinary relaxation and beauty treatments Victoria has to offer at this premier day spa.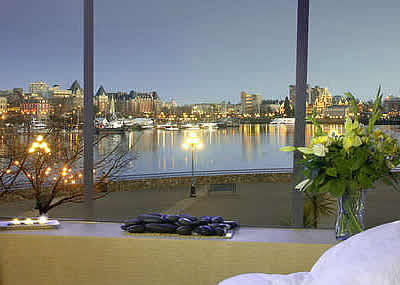 The Spa at Delta Victoria Ocean Pointe
The Spa at Delta Victoria Ocean Pointe is all about you. Abandon yourself to the soothing tranquility of our European style spa, offering Éminence Organics facials, body wraps and scrubs, and Wilma Schumann anti-aging facials.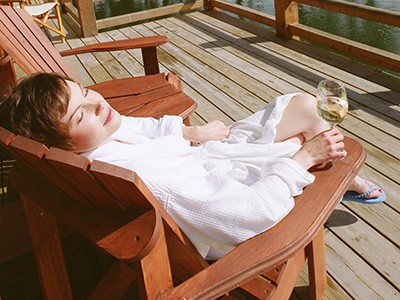 The Spa at April Point
Overlooking the spectacular Discovery Passage, the Spa at April Point combines the Aveda philosphy of relaxation with the stunning views available from Quadra Island. The spa proudly features Aveda Signature Treatments that will maximize the enjoyment of your experience.