Wildlife Viewing on Vancouver Island
Whale Watching
This has become one of the most popular attractions on Vancouver Island.  Come see our resident pods in action while enjoying the views of the city and the Olympic Mountains from your guided boat. This is a truly unique BC experience.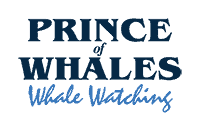 Working with the largest whale watching and eco-adventure company in British Columbia, Prince of Whales, you are guaranteed to have a great wildlife viewing experience. When you go out you will have your choice of a covered boat, or a wide open rigid-hulled inflatable (Also known as Zodiacs). Covered boats protect you from the weather and give you room to move around if you wish. The inflatable provides a much faster ride, so they get you to the whales sooner. You will be equipped with a cozy cruiser suit to wear for the ride. On the way out to the whales, you may see California Sea Lions, otters, Bald Eagles and Harbour Seals. During the Spring and Fall you may also see Grey Whales migrating to Alaska or back to California.
Most of the boats have washrooms on board and come equipped with hydrophones so that you may listen to the whales communicating with one another.
Many of the whale watching companies also have naturalists on board to explain the habits of the whales and can identify which pod is active on that particular outing.
There are many quality tour operators, all of which provide excellent service. The boats will vary in size and style between the companies, so be sure to ask what boat they will be using, and choose to your liking.
Beach Combing
Our Top Picks…
French Beach Provincial Park. Located at the South end of the Island just west of Victoria in Sooke, this 59 hectare park is a great spot for walking along the beach and possibly seeing some whales from shore. Other wildlife you may see will be otters, seals and Bald Eagles. There is plenty of parking and an adventure playground for the children. The park is open from May to September.
Parksville Beach and Rathtrevor Beach in Parksville.
Scuba Diving
Explore some of the world's best scuba diving, just blocks from downtown. Marine life is abundant in the lush kelp beds. Hundreds of species of fish, otters, seals, octopi and sea floor dwellers are all just breaths away as you enter another world in the wild Pacific waters. This is one of the stops on every divers must dive list.
The artificial reef society has been busy sinking former navy vessels in the area to provide new areas of exploration. If you wish to do some diving while you are here, let our reservations agent know and we can get you the information you need.
Bird Watching
Birders will want to make the trip over to the Esquimalt Lagoon Migratory Bird Sanctuary located adjacent to the Fisgard Lighthouse and Ft. Rodd Hill. Cuthbert Holmes Park is another spot which is frequented by a large variety of our fine feathered friends including the Great Blue Heron.
Swan Lake also provides bird watchers with some satisfying moments. Check with us at the Guest Services Desk for more information.