Bear Mountain Resort to play host to 2010 TELUS World Skins Game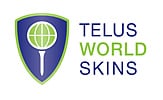 TELUS WORLD SKINS GAME COMING TO VICTORIA
Bear Mountain Resort to play host to 2010 TELUS World Skins Game with funds being raised for The Queen Alexandra Foundation for Children in support of Jeneece Place
Victoria, BC . (July 29, 2009) – Victoria will welcome golfers and visitors from around the globe when it hosts the TELUS World Skins Game at Bear Mountain Resort in June, 2010.
As part of TELUS' ongoing commitment to 'give where we live' and the event's long-standing tradition of benefiting local charities, TELUS and organizers have selected The Queen Alexandra Foundation for Children in support of Jeneece Place as the benefiting charity for the 2010 TELUS World Skins Game.
"The 2010 TELUS World Skins will undoubtedly be an enormous success for participants and spectators in Victoria. Just as importantly, this announcement will initiate our funding drive for Jeneece Place in partnership with the Queen Alexandra Foundation for Children," said Darren Entwistle, TELUS president and CEO. "Jeneece Edroff is a very special young woman and TELUS is thrilled to help her realize her dream to establish a home away from home for children and their families who have to travel for care at Victoria General Hospital, the Queen Alexandra Centre or for specialist appointments and lab tests in Victoria."
The two-day event will be held on June 21 and 22, 2010 and will feature the top names in international golf each representing a different country. The intimate, relaxed setting of the Skins Game format allows players to engage with the cameras and the crowds as they compete against each other for pride, prize money and the event's designated charity.
"From the outset, my vision for Bear Mountain Resort centred around offering a world-class golf experience with the most notable designers behind it," said Len Barrie, President and CEO of Bear Mountain Resort. "Securing the 2010 TELUS World Skins Game and working with TELUS and IMG to welcome some of the best players in the world will make that vision a reality."
Bear Mountain Resort was first introduced in 2003 with the Jack and Steve Nicklaus co-designed Mountain Course. In June of this year the new Nicklaus Design Valley Course opened giving Bear Mountain the distinction as the only resort in Canada with 36 holes of Nicklaus Design golf. The Mountain Course is a masterpiece, offering challenging terrain and spectacular natural beauty. A par 72 playing at 7,212 yards, the course takes full advantage of its setting atop a 1,100-foot mountain, exhibiting dramatic elevation changes and awe-inspiring views.
The par 71, 6,807 yard Valley Course is more forgiving and plays at a lower elevation than the Mountain Course. It alternates between 300 and 400 feet above sea level with different vistas and scenery, but equally spectacular. Bear Mountain also features a Westin Hotel, Spa, Athletic Club, a variety of restaurants and a Village to round out the complete resort experience.
"After a hugely successful event this summer, we look forward to returning to Western Canada next June, and especially to visiting Victoria for the first time," said Brad Pelletier, Senior Vice President and Managing Director, IMG Canada. "A big part of the TELUS Skins Game's popularity is that it visits many of Canada's most spectacular destinations, and Victoria and Bear Mountain Resort will certainly add to that tradition. The fans in British Columbia have always been great supporters of the event when it has visited in the past, so we look forward to another tremendous event next June."
The 2010 edition of the TELUS World Skins Game will be the fifth time that it has been played in the province of British Columbia. Both Nicklaus North Golf Club in Whistler (1997, 2005) and Predator Ridge Golf Resort in Vernon (2000, 2008) have earned the distinction of being the only two courses in Canada to host the event on more than one occasion.
The TELUS World Skins Game is always a highlight of the Canadian summer sporting schedule for the country's most passionate golf fans, as well as the community that hosts it. Fulfilling its promise to "give where we live", TELUS partners with local charitable organizations to make a difference as the event travels from coast-to-coast. Funds are generated through the 'Charity on the Course' program which includes donations made for every birdie and eagle played by the professional golfers during the two days of competition, as well as an online charity auction through eBay.
Next year's game will improve the quality of life for Vancouver Island's sick kids and their families for years to come as the money raised during the event will benefit the Queen Alexandra Foundation for Children in support of Jeneece Place, a home away from home to be located near the Victoria General Hospital.
"I am so grateful that the Queen Alexandra Foundation for Children has been accepted as the charity partner for the TELUS World Skins game, and that Jeneece Place is the designated project for donations," said Jeneece Edroff, the remarkable 15 year old who has raised more than $1.5 million for Variety the Children's Charity and whose vision will make Jeneece Place a reality. "It's exciting to think we're that much closer to making my dream of Jeneece Place a reality!"
The TELUS World Skins Game, an event owned and operated by IMG in Canada for 18 years, has included many of the biggest names in the game including Jack Nicklaus, Sergio Garcia, Phil Mickelson, Fred Couples and Greg Norman. The line-up of players, as well as event ticket information, will be announced and posted on www.telusskins.com in 2010.
For more information about Jeneece Place please visit www.jeneeceplace.org.
About IMG Sports & Entertainment Operating in 30 countries, IMG Sports & Entertainment's diverse businesses include: consulting services; event ownership and management; fashion events and models representation; licensing; golf course design; and client representation in golf, tennis, broadcasting, speakers, European football, rugby, cricket, motor sports, coaching, Olympic and action sports. IMG Academies are the world's largest, multi-sport training and educational facilities, delivering world-class training experiences to more than 12,000 junior, collegiate, adult, and professional athletes each year.
About TELUS TELUS (TSX: T, T.A; NYSE: TU) is a leading national telecommunications company in Canada, with $9.7 billion of annual revenue and 11.6 million customer connections including 6.2 million wireless subscribers, 4.2 million wireline network access lines, and 1.2 million Internet subscribers. Led since 2000 by President and CEO, Darren Entwistle, TELUS provides a wide range of communications products and services including data, Internet protocol (IP), voice, entertainment and video. In support of our philosophy to give where we live, TELUS, our team members and retirees have contributed $137 million to charitable and not-for-profit organizations and volunteered more than 2.6 million hours of service to local communities since 2000. Nine TELUS Community Boards across Canada lead our local philanthropic initiatives. For more information about TELUS, please visit telus.com.
Contacts:
Dave Haggith
Tel: (416) 960-5312 ext. 120
dave.haggith@imgworld.com
Shawn Hall
TELUS Tel: (604) 619-7913
shawn.hall@telus.com
Jennifer Jasechko
The Queen Alexandra Foundation
Tel:  (250) 721-6890
Jennifer.Jasechko@viha.ca