PGA Champions Are Coming To Vancouver Island
Top PGA TOUR Champions will be visiting Vancouver Island during the Pacific Links Championship at Bear Mountain Golf Resort. The Pacific Links Championship is an official event on PGA Champions TOUR featuring the world's premier golfers aged 50 and older competing for a US$ 2.5 million purse. Tournament play at the Pacific Links Championship will be held on the Jack and Steve Nicklaus Co-Design Mountain Course at Bear Mountain Golf Resort, Victoria, British Columbia, from September 19-25, 2016. All three competitive rounds will be broadcast live by Golf Channel to more than 200 million homes in 84 countries and 11 languages around the world.
Players Confirmed To Attend
Golf & Viewing Packages
Stay, Play & Watch the Pros! Check out the PGA Tour Champions Golf Package for a weekend of golfing and watching the pros play.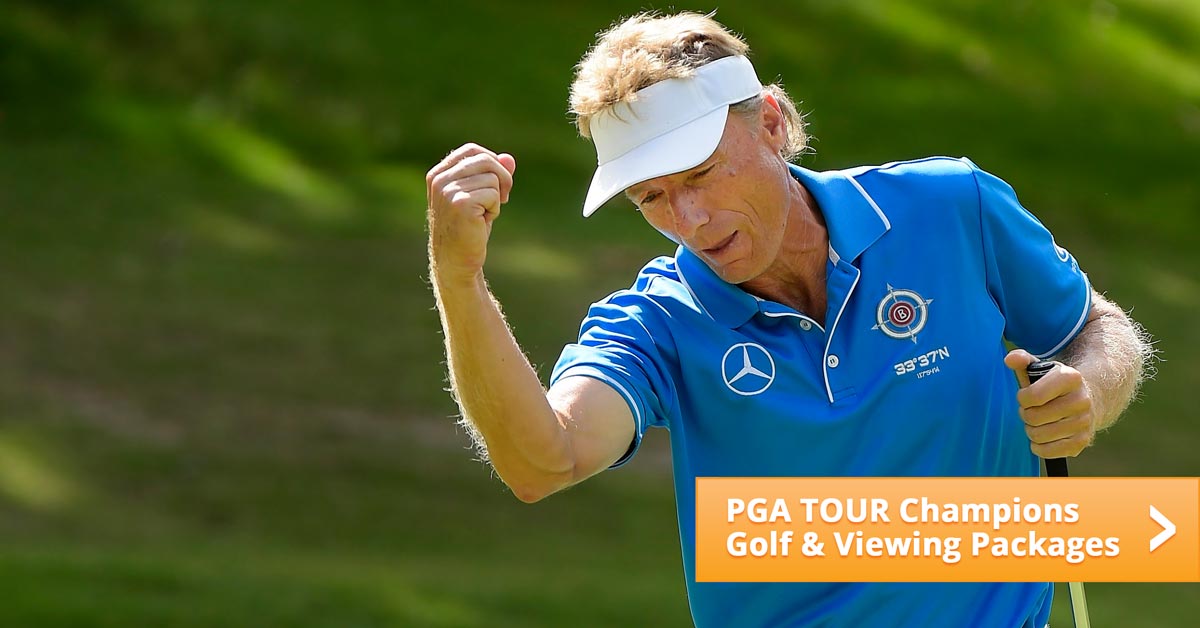 Day & Weekend Tickets
Want to watch the PGA Tour Champions duke it out on one of Canada's best golf courses? Single Day and Weekend Passes are now available individually at selectyourtickets.com
For more information on the Pacific Links Championship or PGA TOUR Champions, please visit www.PGATOUR.com/Champions or www.pacificlinkschampionship.com.
Get Involved, Become a Tournament Volunteer
The Pacific Links Championship is currently accepting volunteer submissions for the tournament. With less than four months remaining until the event we encourage golf enthusiasts to be a part of the action by becoming a volunteer. The Pacific Links Championship team of volunteers consist of avid golfers, fans of the game and people looking for a fun and exciting experience. To register as a volunteer simply visit the tournament website at www.pacificlinkschampionship.com and click the REGISTER HERE button to the left of the screen.