Take a West Coast Brewery Tour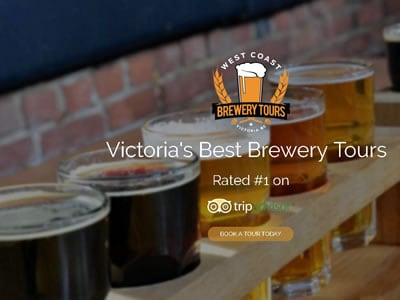 After your round – or three – of golf on the Vancouver Island Golf Trail, join West Coast Brewery Tours for a unique behind the scenes look into Victoria's finest craft breweries.
Sit back and enjoy full transportation while touring multiple breweries, with back of the house access and plenty of delicious craft beer samples at each!
These are the perfect tours to meet fellow beer lovers, impress your golfing buddies, make new buddies – golfing and otherwise – and discover the art of craft beer from the very best brewers in the business…
Cheers!
Choose from Four Brewery Tour Options
Drop your clubs, leave the keys at home or at your hotel, and let West Coast Brewery Tours drive you around as you support local craft breweries, one delicious beer at a time. Choose from four brewery tour options, covering more than 15 breweries.