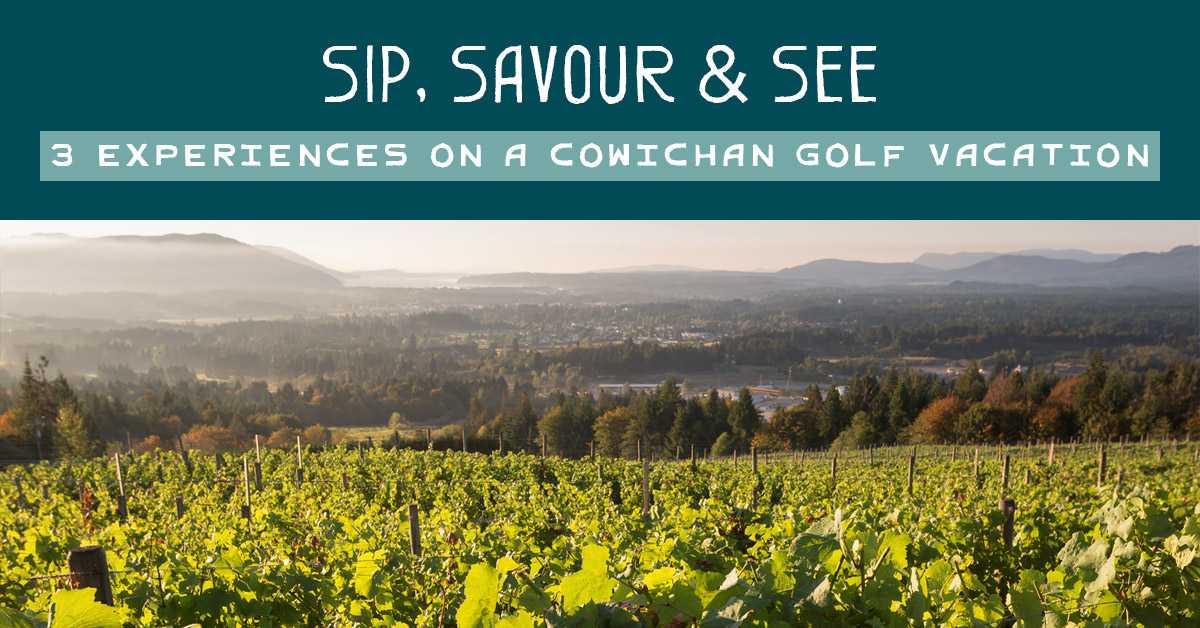 Located north of Victoria on Vancouver Island, Cowichan offers an attractive temperate climate and is considered Canada's only Maritime Mediterranean climate zone for mild year-round temperatures. The word Cowichan (Quw'utsun') means 'land warmed by the sun' to the local Coast Salish First Nation and delivers excellent year-round golfing to visitors and locals alike. But that's not all there is to do in Cowichan – the region delivers incredible food, local libations, and fun activities for all.
Sip

Home to fourteen unique wineries, you can explore the extensive wine region in the height of style with L.A. Limousines' luxury wine tours. An expert chauffeur will take you on a 7-hour journey, where you'll visit four bountiful establishments, enjoy a leisurely lunch, and fall in love with delightful vintages.
Craig Street Brew Pub awaits those who prefer hops to grapes, with a charming 1940's building and 100-year-old antique bar. Sample a selection of hand-crafted brews, relax on their rooftop patio, and find your way to "island time" with the locals. Oh yeah, they have amazing food too!
If you're searching for a morning or afternoon pick-me-up between rounds at Arbutus Ridge Golf Club & The Cowichan Golf & Country Club, Drumroaster Coffee is the place to visit. This family-owned and operated establishment has a 70-year love affair with coffee, and it shows. Choose from a range of ethically-sourced, locally-roasted coffees and be sure to take some beans home to enjoy later!
Savour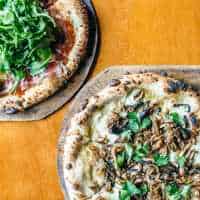 The golf courses you visit will, of course, have delicious food, but if you're wanting to broaden your horizons with some of the finest fare in Cowichan, here are few top suggestions:
Pizzeria Prima Strada is the place to go for authentic, Italian, fire-roasted pizzas. Using simple ingredients and a traditional wood-fired oven, the proprietors have created a memorable dining experience. Indulge your sweet tooth as well with their locally-sourced, house-made gelato and sorbetto.
For a waterfront meal featuring local seafood, head to the Cow Cafe. Enjoy the spectacular view, but don't let it distract you from the delectable dishes prepared by chef and owner Matt Heyne, including Maple Bacon Seafood Chowder, Fire-Grilled Tiger Prawns, Coast to Coast Platter, and burgers and steak for those who prefer their meal more mainland-based.
A little way down the road, you'll find The Masthead Restaurant, settled in the 1863-era former Columbia Hotel. Take the easy road with a delicious the prix-fixé meal, or order your favourite à la carte selection, such as the Steamed Cortes Island Clams & Mussels or Rare Seared Black Sesame Crusted Albacore Tuna Loin. Yum!
See & Do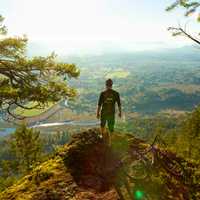 Start your engines at the Vancouver Island Motorsport Circuit. The only track of its kind in Canada (and the only track period on Vancouver Island), you can embrace your inner speed racer with a full-day comprehensive track experience. Each experience includes vehicle, plus one-on-one coaching with a trained instructor, exclusive access to the Clubhouse, gourmet lunch & more. With five different track configurations, you'll never feel like you're driving the same track twice!
For a more leisurely pace, the Kinsol Trestle is a perfect way to explore beautiful Cowichan. Also known locally as Burnt Bridge, rebuilt and named after the previous bridge burned, is a notable landmark and is ideal for hikers and bikers. Completed in 1920, the trestle itself is 144 ft high and 188 m 617 ft long, making it the largest wooden trestle in the Commonwealth of Nations and one of the highest railway trestles in the world. As part of the Cowichan Valley and Trans Canada Trail, you can feel free to explore as far as you like.
Besides the Cowichan Valley Trail, this area is an explorer's mecca, with a half-dozen provincial parks within easy reach. Travel the extensive Cowichan trail networks on Heather, Bald and Cobble Hill Mountains, or wind your way to Skutz Falls on the 20 km Cowichan River Footpath. The area also offers quiet country roads where you can tour to your heart's content while taking in the spectacular sights of the area.
These are just a few places you can explore and activities you can experience while visiting beautiful Cowichan, British Columbia. You can start your trip planning by choosing an incredible Cowichan Golf Package and go from there!
Image credit: Tourism Cowichan