There's a saying when you're golfing on Vancouver Island – Play on Island Time. That means kicking back and take your time, but what if you want to pack in some incredible rounds of golf on some of the finest golf courses on Vancouver Island AND try some of the other must do Vancouver Island experiences? With this guide, explore the myriad of options when it comes to golf courses to play, activities to do, and food and drink to savour during a weekend golf trip on the Vancouver Island Golf Trail.
---
Courtenay & Campbell River
Of course, you'll be playing a few rounds, and you can choose from Crown Isle Golf Resort, Storey Creek, Campbell River Golf & Country Club or Quadra Island Golf Club, but what about when you're finished your round and you want to explore?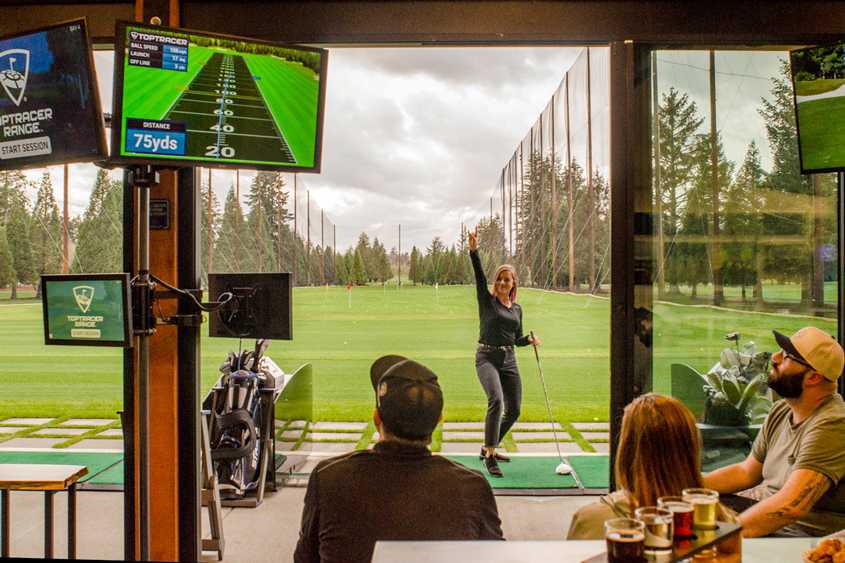 While you're in that golfing frame of mind, after your round at Campbell River Golf & Country Club, stay into the evening at the Velocity Lounge for an amazing golf entertainment experience with TopTracer Technology – the only one like it in Western Canada.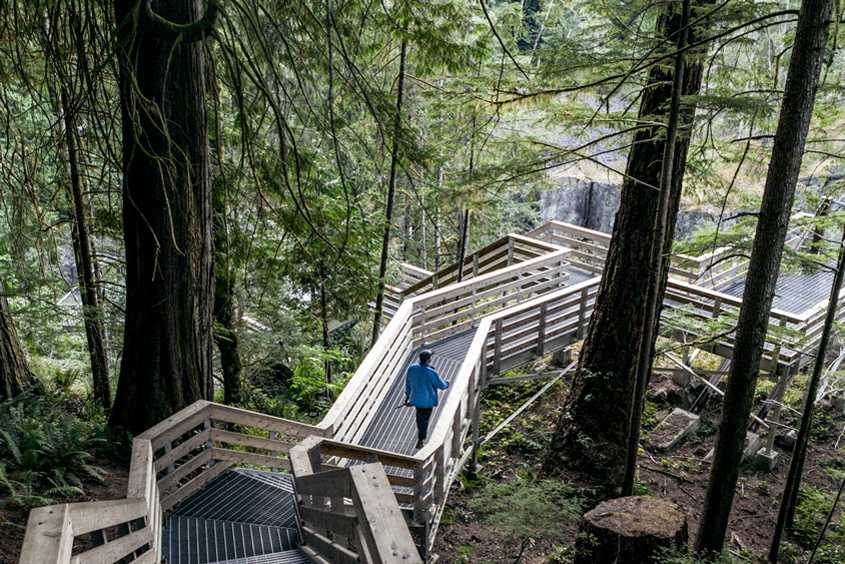 Hike across the suspension bridge, explore the trails on foot or by bike, or try some of the finest year-round salmon fishing in Canada at Elk Falls.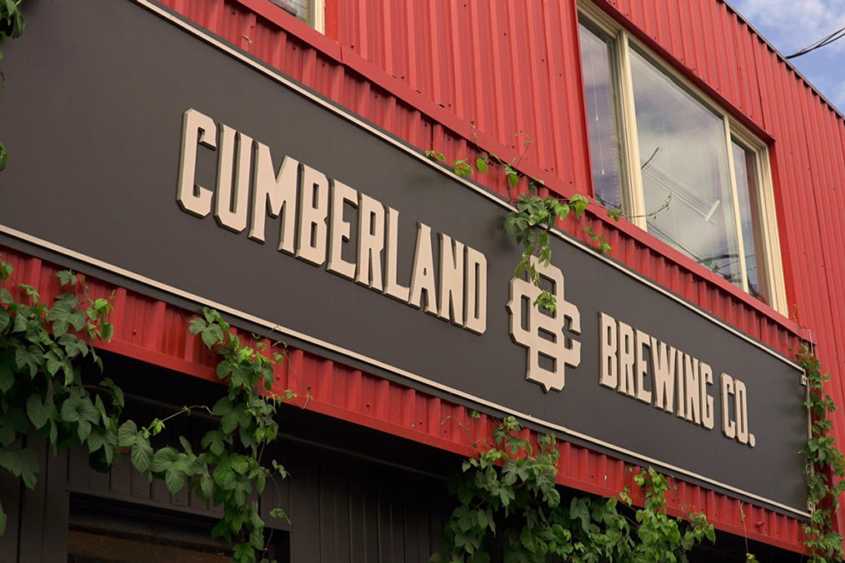 Explore the BC Ale Trail's Cumberland Brewing Co, the only place to find and enjoy their draught beer, along with excellent pizza.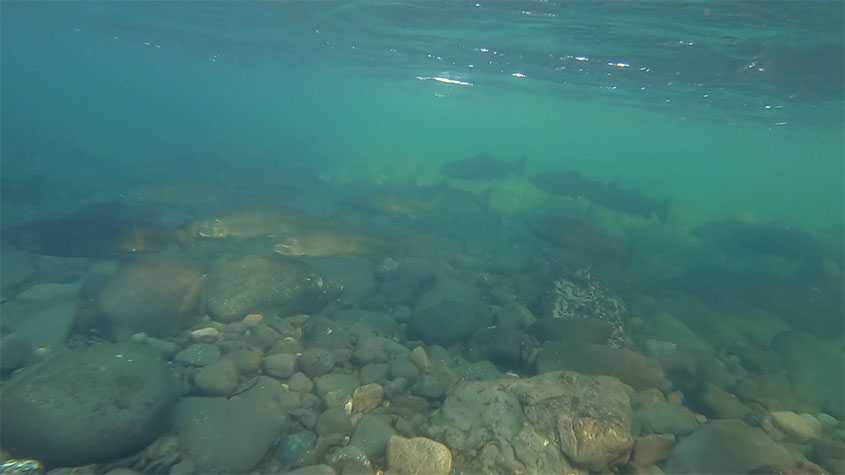 Snorkel with the Salmon in the Campbell River as they make their journey home to spawn in an experience that exists nowhere else on earth.
"…my adrenaline is racing. I'm "flying like Superman" — the river guide Jamie Turko's words, not mine – while floating down the Campbell River. I'm speeding through the river's swift current like a human torpedo. What a rush." – Jason Deegan, Golf Advisor
Golf Package Ideas & Resources
Find more things to do in Courtenay & Campbell River or check out a Parksville Courtenay Golf Getaway or Courtney & Campbell River Golf Weekend.
---
Parksville & Qualicum Beach
Explore the delightful communities of Parksville & Qualicum Beach during your weekend golf vacation. Once you've finished playing Fairwinds Golf Club, Pheasant Glen Golf Resort, and Eaglecrest Golf Club you'll find endless sandy beaches, plenty of trails to explore, and amenities and charm that only small towns can provide.

Spend time at Rathtrevor Beach Provincial Park, offering an expansive sandy beach, old-growth forested trails, and plenty of scenic spots for photos.

Stay and play at Canada's Top Resort Spa, Tigh-Na-Mara, on the shores of Parkville. The resort offers 22 acres of tranquil forest, 2 award-winning restaurants, and endless sandy beaches for a tranquil seaside stay.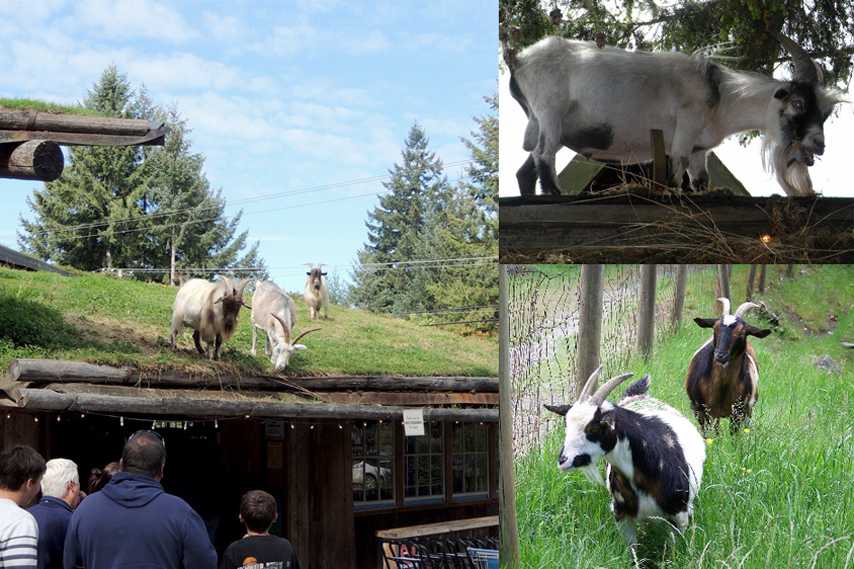 Visit the renowned, unique Coombs Old Country Market for some small-town charm, fresh and local baked goods, plus goats on the roof!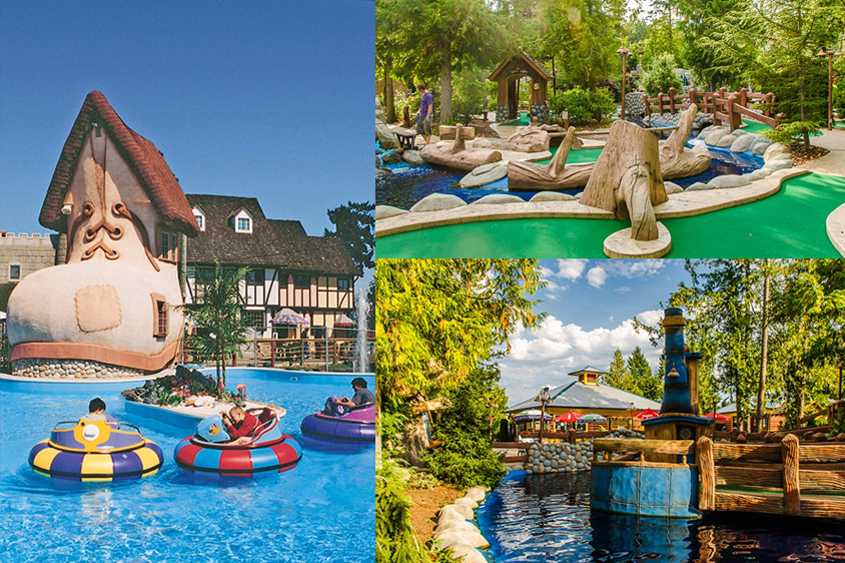 Settle on course rivalries with an off-course mini-golf tournament. There are a few amazing mini-golf courses in Parksville that will really help you settle those putting challenges, once and for all.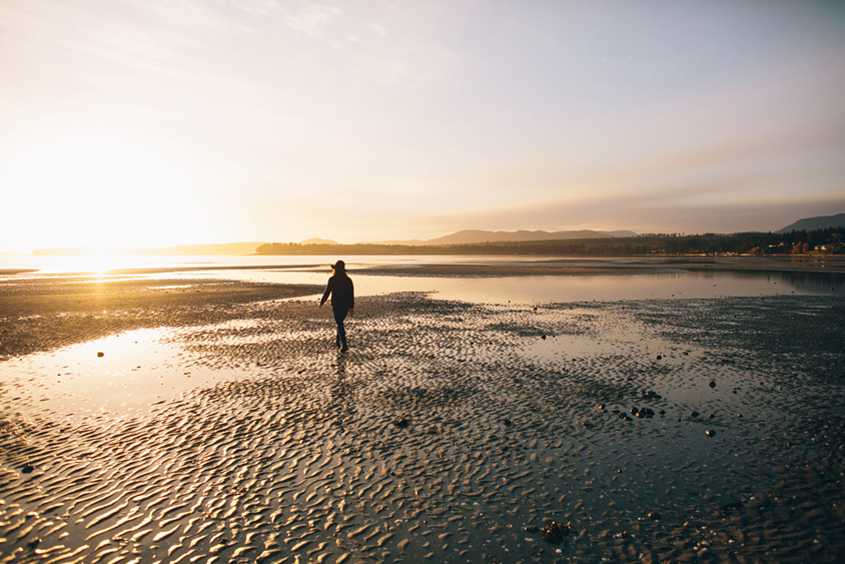 Create your masterpiece of a sandcastle on one of Parksville's white sand beaches, walk along the sand during low tide, or view the work of Master Sand Sculptors during the annual competition & exhibition from mid-July to mid-August.
Golf Package Ideas & Resources
Discover more things to see and do in Parksville & Qualicum Beach or check out a Parksville Beach Golf Special or Parksville Golf Getaway.
---
Victoria
The bustling city of Victoria offers copious opportunities to explore, taste, and experience, as well as playing some pretty terrific golf courses. While you're here check out Arbutus Ridge Golf Club, Bear Mountain Resorts Mountain Course and Valley Course, Highland Pacific Golf and Olympic View Golf Club. Even if you're just visiting Victoria over the weekend, plan to take in a tour or stop in for some excellent food & drink.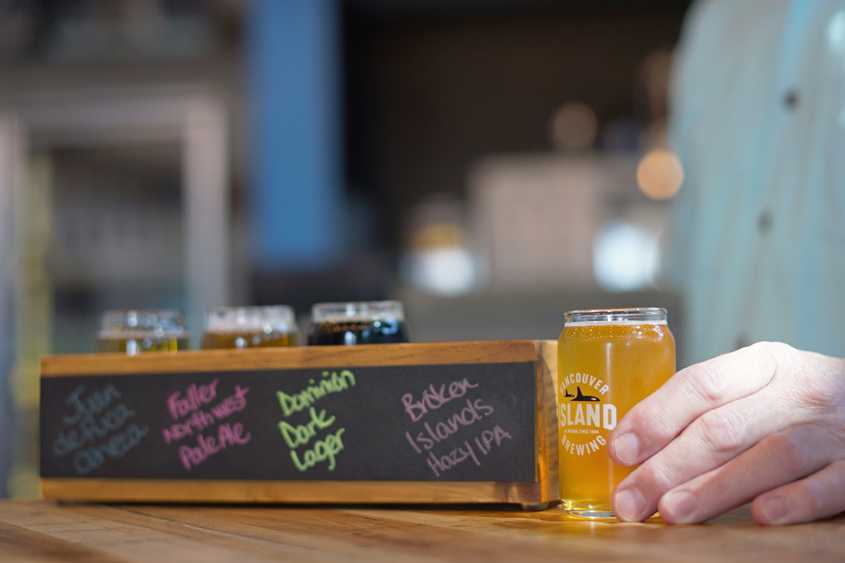 Kick off your visit with a tour of the Victoria Ale Trail, starting at Vancouver Island Brewing. Visit their recently-renovated space and sample some of the carefully crafted types on tap, then continue your journey along the Ale Trail.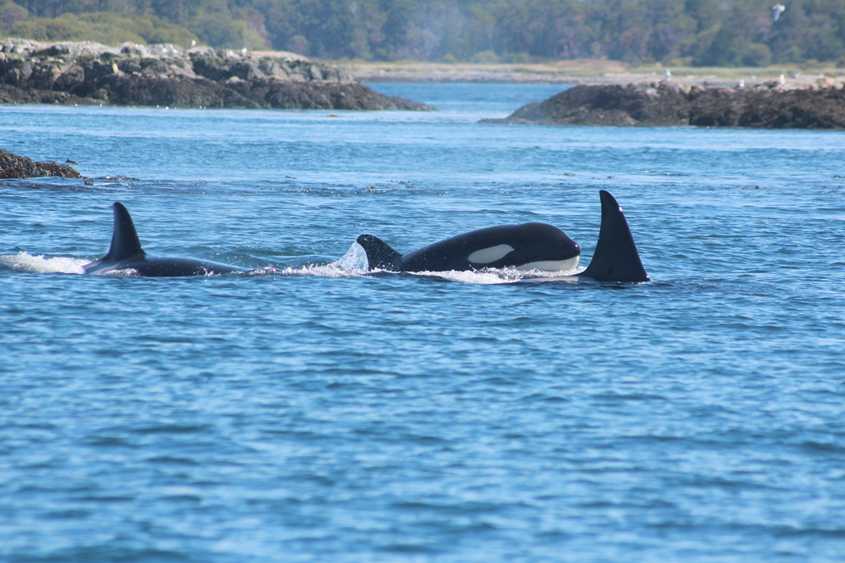 Embark on a "whale" of an adventure with Prince of Whales Tours for a memorable wildlife viewing experience. Grab a chance to view Orcas, Humpbacks and Grey Whales, plus other marine mammals including Porpoises and Sea Lions.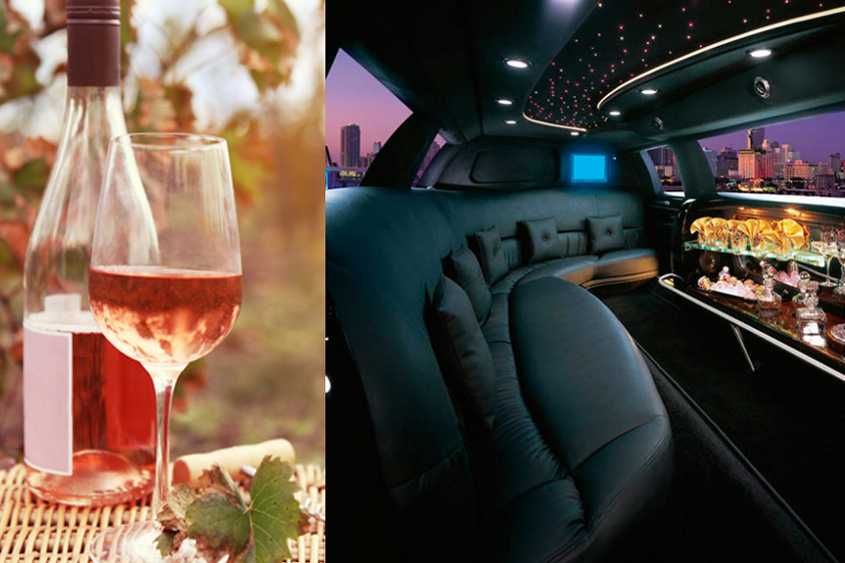 Take in a winery tour in style with LA Limousines, offering luxury trips to the Saanich Peninsula to visit local wineries, enjoy lunch, and take in the views.
Victoria Golf Packages
Stay and play in Victoria, BC, with a Golf Wine Weekend or Luxury Golf Weekend Package!
---
Forget the Weekend, Stay for a Week
There are plenty of golf packages to suit any length of visit to British Columbia golf courses on Vancouver Island, so if you can, stay longer and keep exploring!