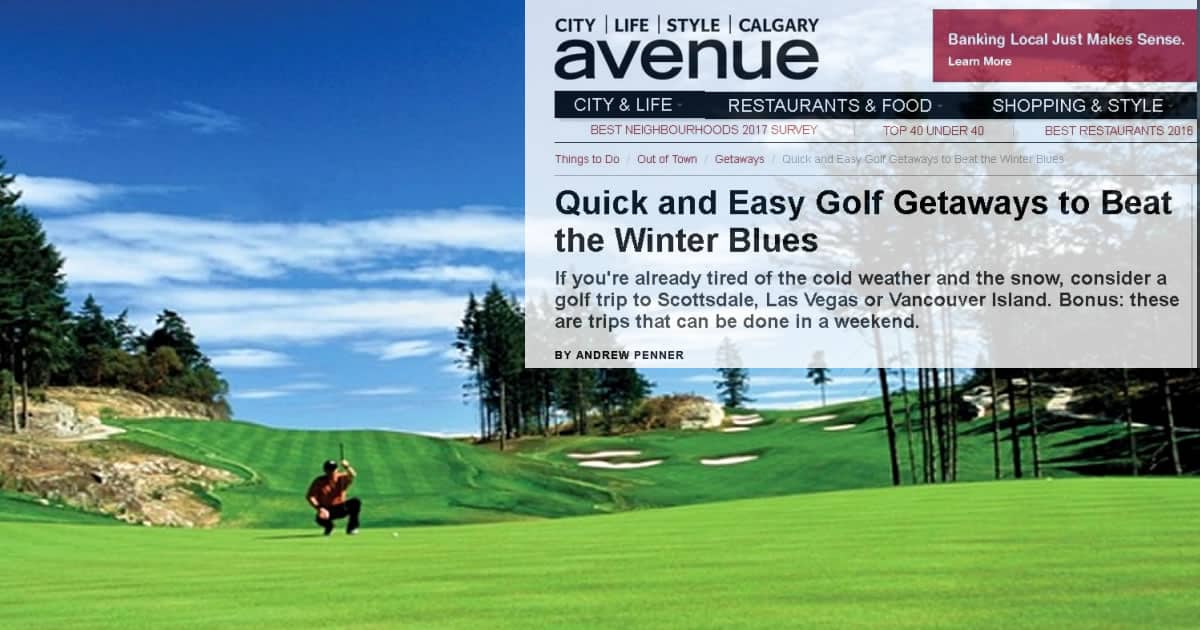 If, like most of us, you're starting to feel golf fever of the worst kind, Andrew Penner's recent article for Calgary Avenue has just the cure: "Quick and Easy Golf Getaways to Beat the Winter Blues".
Seeking out sun and swings, Penner visited Scottsdale, Las Vegas and Vancouver Island, flying off to "where the grass is green, the flagsticks are flickering in the warm breeze adn the open-air restaurant patios are open for business". On his journey he found three quick and easy golf destinations – all doable in a weekend – to "stave off a mid-winter meltdown".
Vancouver Island made Penner's hit-list – and while this winter has seen very little golfing, to be fair to our fair isle, it has been an anomaly. Usually, year-round golfing on Vancouver Island is just the ticket, with Penner's top picks being Bear Mountain and Crown Isle.
Thanks to Andrew Penner for including us in this great winter golf getaway guide. We look forward to seeing him again soon on the Vancouver Island Golf Trail.