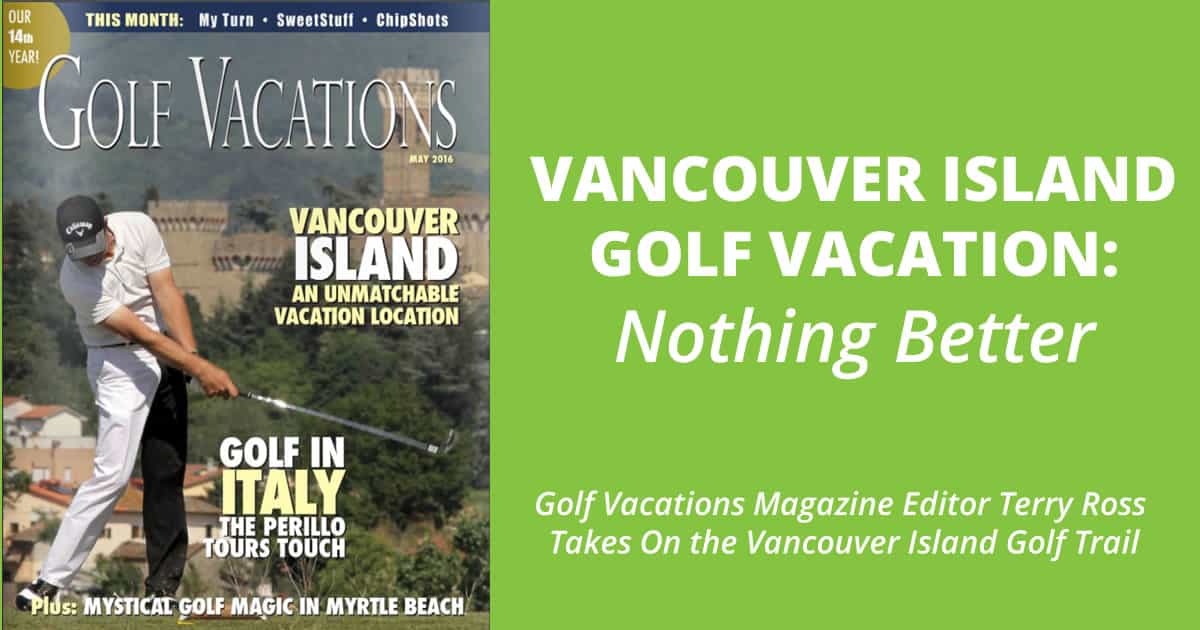 Golf Vacations Magazine Associate Editor Terry Ross recently took a trip to Vancouver Island, on the trail of hot golfing vacations. Seems he found what he was looking for.
In the resulting cover story and 7-page feature spread, Terry tells a story of unparalleled golf and relaxation. In his own words, he found "a variety of scenic and recreational opportunities – not to mention some of the best golf anywhere on courses designed by renowned architects like Jack and Steve Nicklaus, Les Furber, Graham Cook and Bill Robinson." He also believes – as do we, naturally! – that "Vancouver Island has come to be known as THE golf resort area for all of Canada because of the quantity and quality of the golf choices, the temperate weather and ease of access from most major areas of North America." Indeed, Terry, indeed.
You can read Terry's full story here or download the PDF version here. We'd like to take this opportunity to thank both Terry Ross and Golf Vacations Magazine for the wonderful feature and look forward to hosting them on our glorious Vancouver Island Golf Trail again in the near future. There is so much more golf to be played here – one vacation just isn't going to cut it!